Kashela Case Presentation
LAC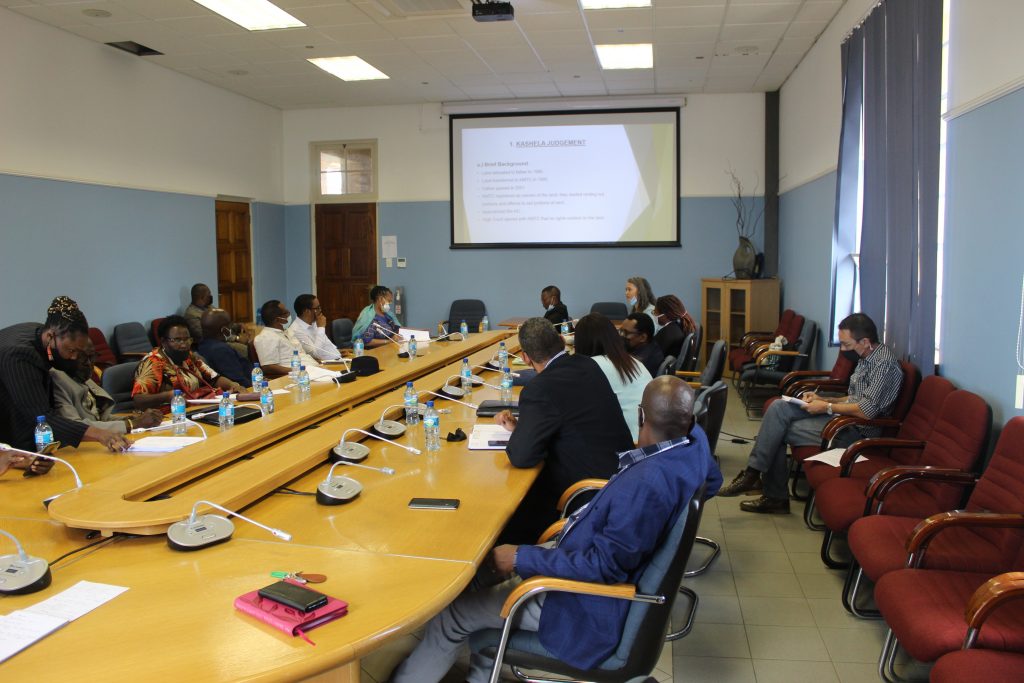 Following the October 2021 Stakeholder engagement breakfast meeting, the Land, Environment and Sustainable Development Department (LEAD) presented the same case to the Parliamentary Standing Committee on Natural Resources after being invited by Hon Tweya who could not attend the first meeting, to share the same discussion with the whole committee as well as the outcome of the October meeting.
In essence the 2018 ruling is significant because it confirms that customary law land rights are not automatically extinguished  where communal land is transferred into a local authority area. The implication of this ruling is that customary land rights granted before independence are also protected by law and the local authority is obliged to respect them. This means you also have a right to due process of law and to be justly compensated when your land is needed for bona fide public interest purposes as is the case with freehold land held under private title of ownership when it is expropriated.
Despite the significance of this judgment it remains particularly unfathomable why our Government has yet to approve a proper budget to implement the enforcement of Customary Land Rights given the fact that much of the current land grabbing under the auspices of development is taking place on communal land without just compensation provided to the citizens who have customary land rights thereon.
More on LAND in our Namlex
View publications on the topic
More on Communal Land